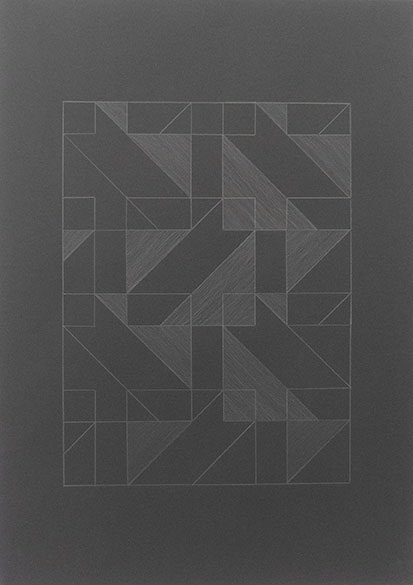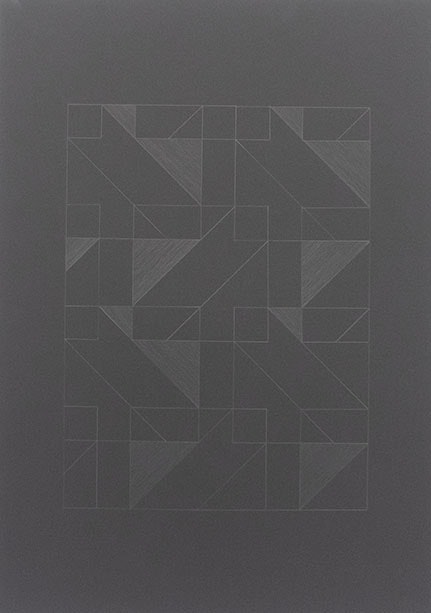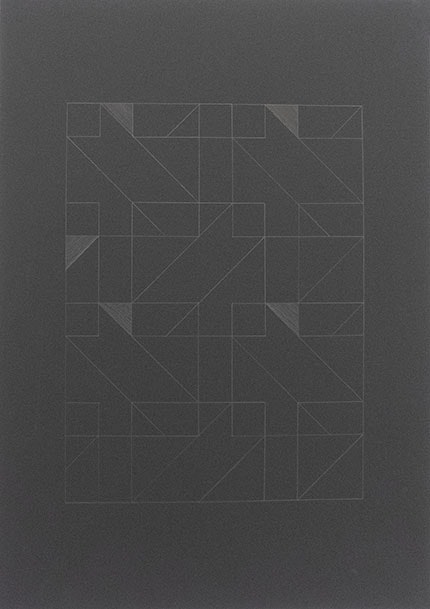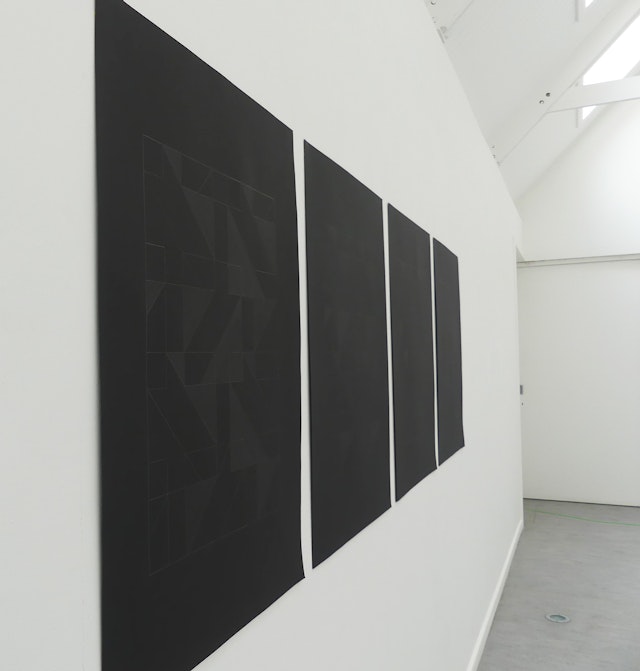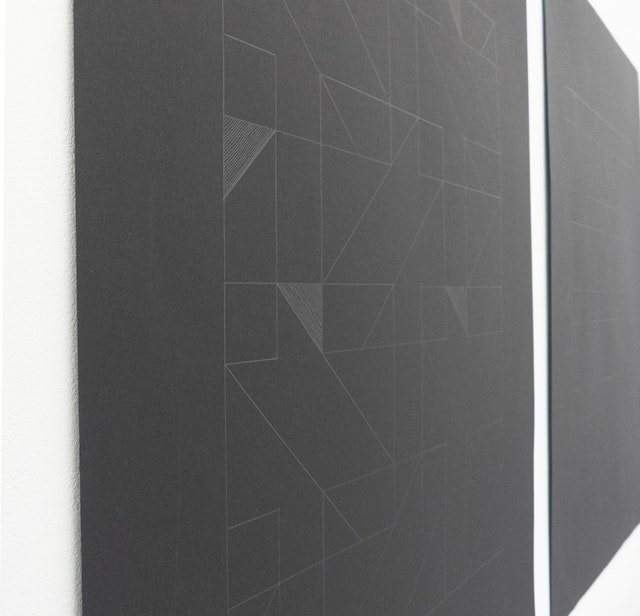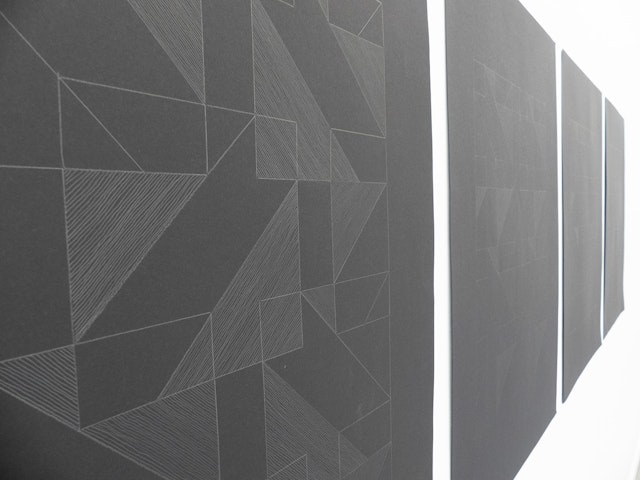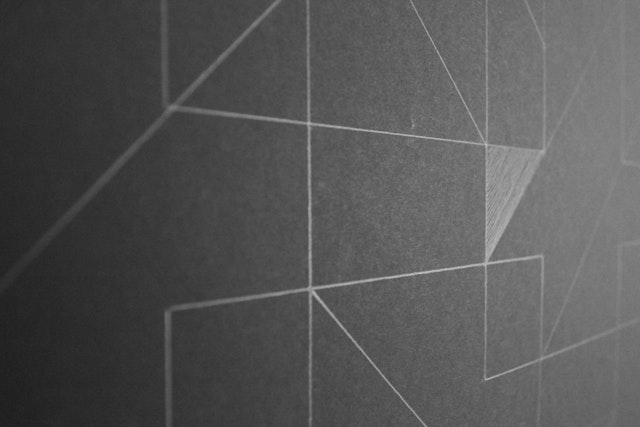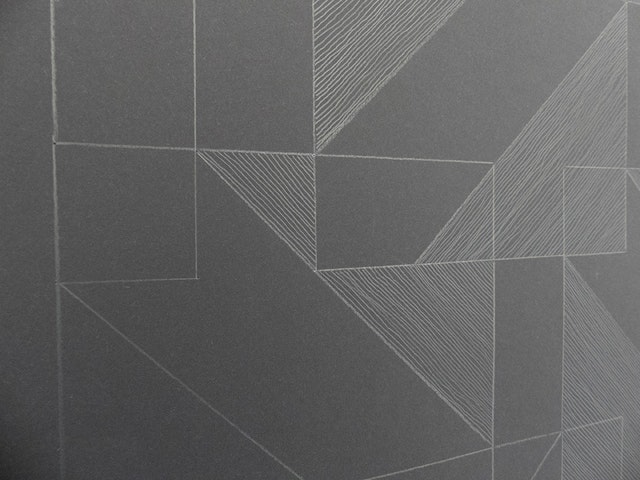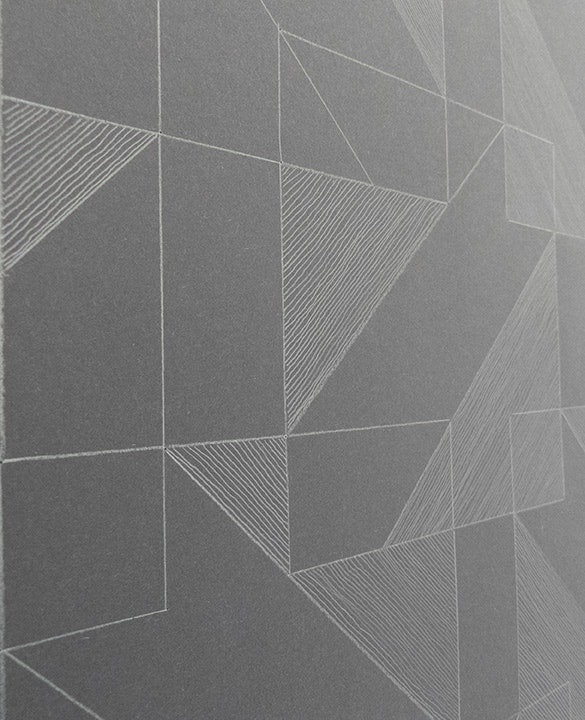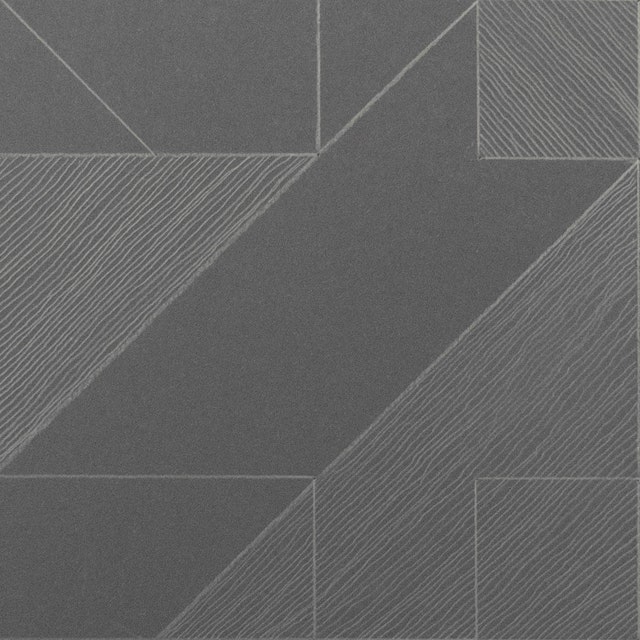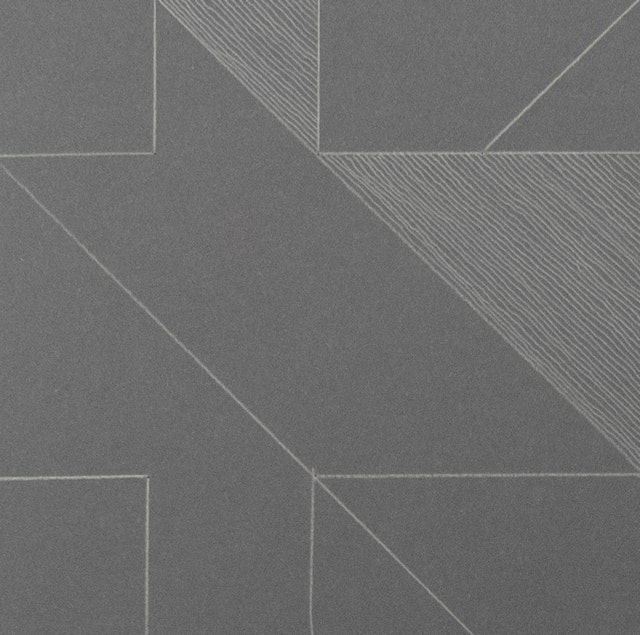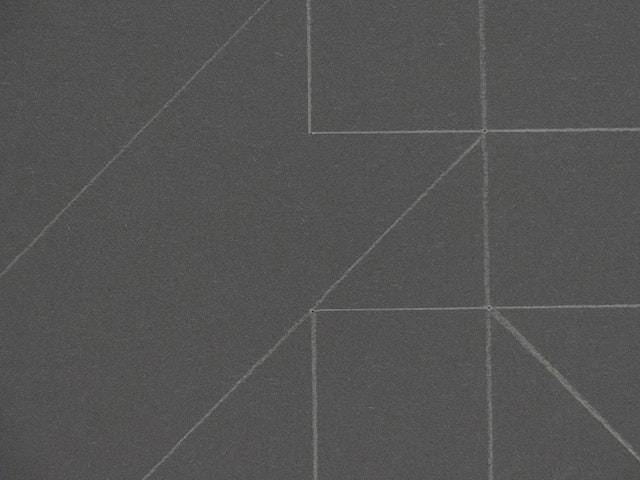 The pencilled line is refractory, in the sense that it is visibly hard – it requires from the viewer the effort, at the very least, of steady concentration – and also in the sense that it creates, barely visibly, a chromatic shimmer under strong illumination.
Nancy Princenthal
Using a fading, diminishing motif, these drawings lose any pretence at colour, even black, instead infilling straight-edged blocks with hand-drawn graphite. The graphite is both seen and unseen, a metaphorical connection with ancient marks, some of which are revealed, but most of which will never be seen.
These drawings provide a further ethereal interpretation of time. Graphite lines float on the surface and conceal or reveal themselves depending on the viewer's physical position and perspective and on the ambient light. Different viewers, at different times of day, will take different things away from these drawings. The viewer becomes an integral part of the drawing.